Techno-Economic Analysis and Reverse Engineering
Category
Modeling/Simulation
Laboratory
Lawrence Berkeley National Laboratory, Pacific Northwest National Laboratory
Capability Expert(s)
Hanna Breunig ([email protected]), Kriston Brooks ([email protected])
Description
Techno-economic analysis (TEA) is a methodology framework to systematically evaluate the technical and economic performance of a process. As such, it is essential for guiding research and development of hydrogen carriers as it can be used to determine and compare their commercial viability.
Once key system-level technical targets for end-use applications of hydrogen carriers are identified and modeled through TEA, reverse engineering can be applied to translate these targets into material property performance metrics to identify candidate structures with impact.
Status
Currently available for use in collaboration with HyMARC.
Figures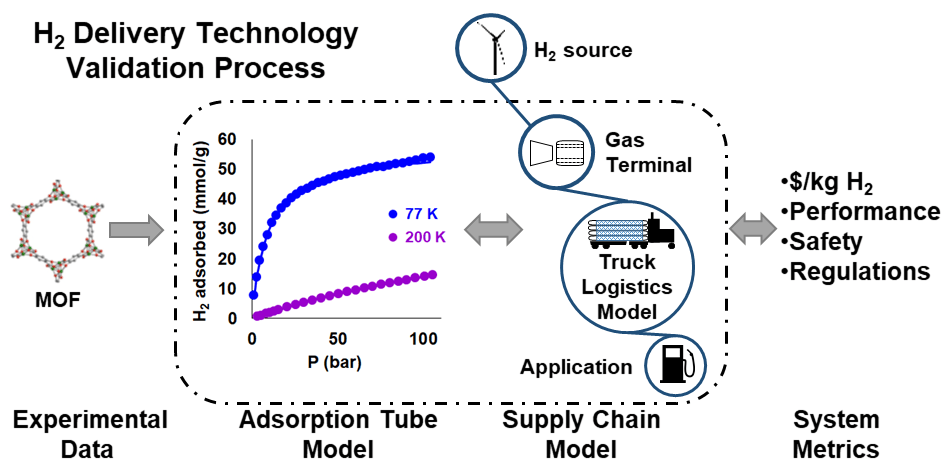 References
A. Anastasopoulou, H. Furukawa, B. Barnett, H. Jiang, J. Long, and H. Breunig, "Technoeconomic analysis of metal-organic frameworks for bulk hydrogen transportation," submitted (2020).